Another day, another
Rihanna
nearly naked picture!
The sexy singer is on the cover of GQ magazine on their annual Man of the Year December but this year Rihanna gets to be the first ever woman to grace the cover.
The Bajan star posed completely maked with only her hand and a leather jacket to protect her lady parts.
Rihanna shared the cover with fans as she captioned the snap, "GQ's man of the year?! When will your fave? #histoRih #GQ"
During an interview, RiRi talked about what turns her on as she said, "I like to feel like a woman.
"I have to be in control in every other aspect of my life, so I feel like in a relationship, like I wanted to be able to take a step back and have somebody else take the lead."
She was also asked about the infamous club fight between her ex-boyfriends Chris Brown and Drake which she simply answered, "There's no proof of that being for my love. That's my answer to that question."
The busy singer has just announced the cities she will be stopping off at during her hectic 777 tour for the release of her new album Unapologetic.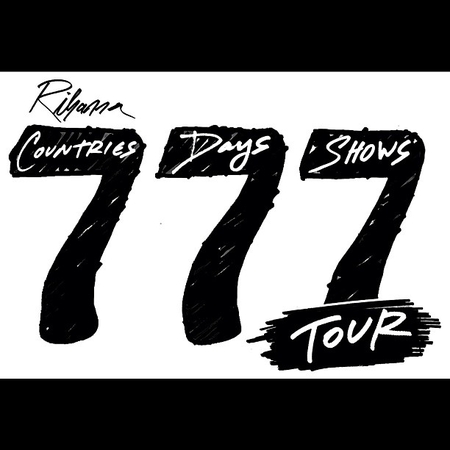 Speaking in a press release, Rihanna said, "I am so excited about the 777 Tour.
"We are turning this jumbo jet into our tour bus. We're practically living on this thing for a week: sleeping, partying, all together.
"Me, my fans, the press... it's going to be a wild ride.
"I wanted it to be a rock n' roll adventure, and I think when it's over it will be the coolest thing I've ever done. I'm that excited about it."
Rihanna - 777 Tour Dates:
14 November 2012 - Mexico City
15 November 2012 - Toronto
16 November 2012 - Stockholm
17 November 2012 - Paris
18 November 2012 - Berlin
19 November 2012 - Worldwide Album Release Date in London
20 November 2012 - New York City
Are we a little bit bored of seeing Ri-Ri naked now? Will you be trying to see her in the London gig?
RIHANNA SAYS SHE'S NOT DATING CHRIS BROWN
WATCH: RIHANNA'S DIAMONDS MUSIC VIDEO
LISTEN: GIRLS ALOUD'S NEW SINGLE BEUATIFUL CAUSE YOU LOVE ME