OMFG! We are freaking out at the fact
Kristen Bell
will be appearing on the final episode of
Gossip Girl
.
The actress has been to voice behind our favourite "snarky bitch" for six whole seasons so surely she's going to finally make her appearance as the super anonymous Gossip Girl.
Unfortunately - or should we say thankfully - it is not known what role Kristen will be playing in the show.
Reps refuse to comment about anything but the official Gossip Girl website says Kristen has already shot her cameo.
The
CW
TV executives have already admitted that the real Gossip Girl will be revealed in December's finale titled, "New York, I Love You XOXO"
Kristen tweeted a picture of herself in a voice over booth with the caption, "The saddest day I've had in a while…Last day on #gossipgirl Ill miss you, you snarky bitch![sic]"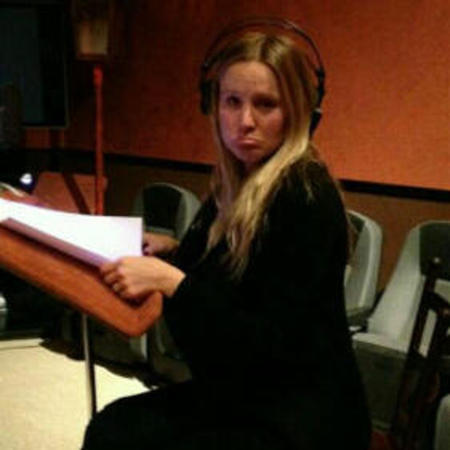 The series finale is set to air in the US on 17 December 2012.
Are you excited to see what role Kristen will be playing?
WATCH: KIM KARDASHIAN TRIPS UP AT MTV EMAS
MOVEMBER CELEB TASH OF THE DAY - KEITH LEMON
DISTRICT 3 VOTED OFF THE X FACTOR