Barack Obama
has successfully been re-elected as US president after defeating Republican challenger Mitt Romney.
When the news became official, Barack tweeted, "We're all in this together. That's how we campaigned, and that's who we are. Thank you. -bo"
A post by Obama's team which showed a picture of him hugging his wife Michelle Obama with the caption "Four more years" has now become the most retweeted message in Twitter history according to Twitter's Government and Politics team.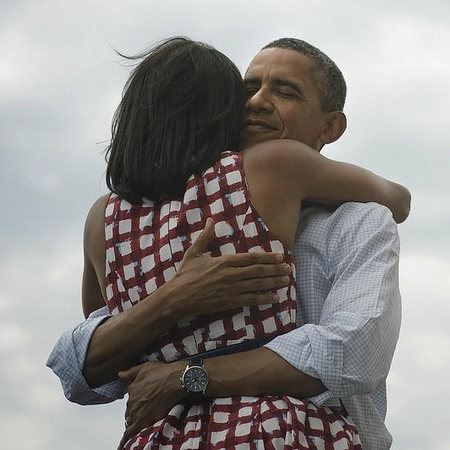 Lots of celebrities posted their reactions on social networking sites and while the majority of them were happy for the president, there was a few upset voters.
Eva Longoria, "Amazing speech by @BarackObama re-elected for his 2nd term! America is and can be united for the greater good of all Americans!"
Lady GaGa, "I just got off stage in Columbia!! Congratulations Mr President @BarackObama We are so proud to be American tonight! YES!!! YES! YES!! We just couldn't be happier my goodness, the joy when freedom prevails."
Katy Perry, "The people have the power! Proud to stand by you for 4 more years."
Ricky Gervais, "Well Done America. We knew you'd get it right. #ObamaWins"
Mariah Carey, "Incredible speech!!!!!! Watching in a room full of diverse people - all truly moved. Thank you America for President Obama - 4 more yrs."
Kelly Osbourne, "Thank God #Obama2012 has victoriously won I feel safer now there hopefully wont be a world war III & gays can finally get married! #victory"
Ian Somerhalder, "I'm so proud of us as a people.Even people in other countries contributed to this event. A global group hug...Wow. Wow. Wow."
Justin Bieber, "A lot of emotions right now. congrats President Obama... I'm Canadian. I'm good. #FreeHealthcare :)"
Whoopi Goldberg, "I'm so happy, now that it appears Prez.Obama has won will all you racists & nasty vitriolic angry folks go away & take your crap [with] you. We as Americans have work to do & we dont have time 4 bulls**t & we don't have time 4 ur bulls**t.Prez.Obama won & crying foul ain't gonna fly."
But Donald Trump didn't seem to share the happy feelings as he wrote, "Well, back to the drawing board! He lost the popular vote by a lot and won the election. We should have a revolution in this country... This election is a total sham and a travesty.
We are not a democracy! Our country is now in serious and unprecedented trouble...like never before. Our nation is a once great nation divided! The electoral college is a disaster for a democracy."
We are happy to congratulate President Obama even if Donald isn't. We love Beyonce's cheeky message to Mitt Romney fans!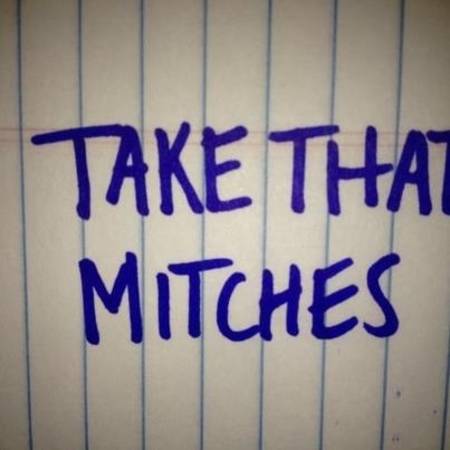 Are you happy to here Obama is still the leader of the USA?
BEYONCE GOES MAKE UP FREE TO VOTE IN US ELECTIONS
MOVEMBER CELEB TASH OF THE DAY - RYAN GOSLING
CHANNING TATUM VOTED SEXIEST MAN ALIVE?