Miley Cyrus
hired an award-winning porn star to appear in the video for her new single,
Decisions
.
Adult film star Jessie Andrews has the lead role in Miley's new track with Israeli DJ Borgore, whom Jessie Andrews used to date.
The DJ wrote the song about Jessie so we guess it makes sense for her to star in the video.
The 20-year-old blonde bagged Best Actress the 2012 Adult Video News Awards for her saucy flicks so it's safe to say Miley isn't trying to get the Disney audience with this video.
According to TMZ, filming took place at Borgore's home after Jessie agreed to appear.
The video is said to include a unicorn, a goat and a woman who smashes watermelons with her boobs.
We don't even know if we're ready to see this!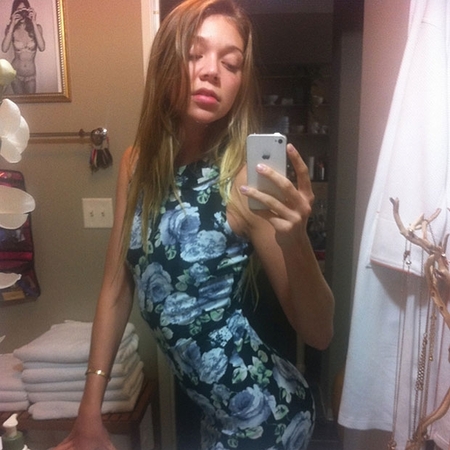 Do you think it's weird for Miley to use a porn star in her video?
MILEY CYRUS STARS IN HILARIOUS TWO AND A HALF MEN CLIP
LISTEN: JESSIE J NEW SINGLE LEAKS
MOVEMBER CELEB TASH OF THE DAY