When
Rihanna
took the stage at the 2012 Barclay Card Wireless Festival, we all assumed she was wearing one of the many famous designers that she's always seen in.
But when she launched her fashion reality show
Styled To Rock
we realised that the outfit was going to be created by one of 12 emerging British designers in the contest.
The series finale saw finalist Zainab and Heidi actually had to wait until Rihanna hit the Hyde Park stage before they knew who had won the competition!
The final three had been given a brief that said Rihanna wanted the outfit to be Egyptian inspired and Zainab's design really did get the brief perfectly.
Did you watch the show last night? Think Zainab deserved to win?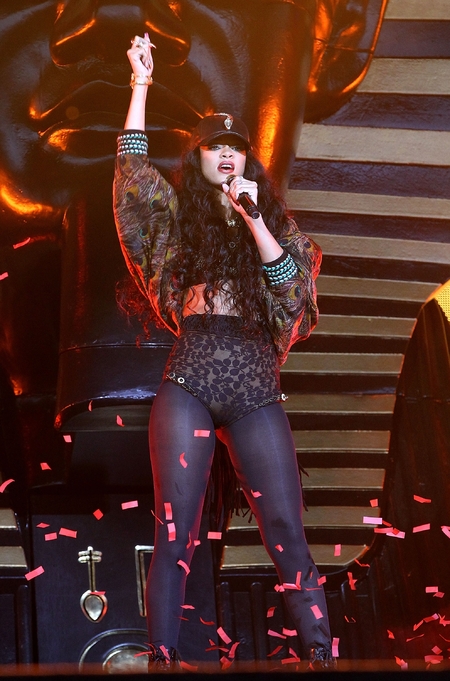 RIHANNA TALKS ABOUT CHRIS BROWN IN VOGUE
CHRIS BROWN AND RIHANNA GOING PUBLIC AS A COUPLE
RIHANNA UNVEILS NEW ALBUM COVER