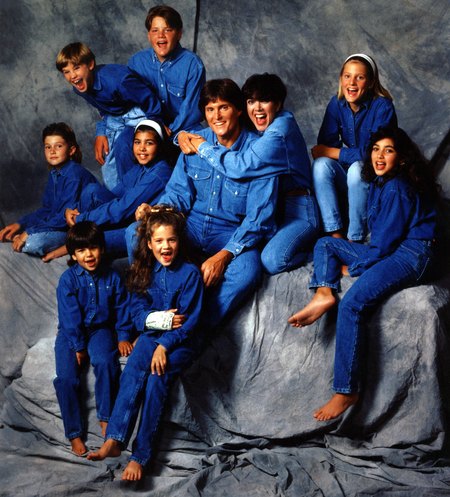 Imagine being the nanny to this massive bunch of denim-clad Hollywoodites! Well, that's exactly the job 'Malibu Nanny' Pam Behan took on in the late eighties and she stayed in the post for a staggering eight years.
In our exclusive interview we asked Pam all about her time with the family, her enduring memories of the kids and why she's decided to write a book about her experiences now...
What made you want to become a nanny for the rich and famous?
"I had always babysat for the kids next door growing up, but when I turned 19 I wanted to follow my friends out to California and get a summer job. I went to a nanny agency that set me up with Linda Jenner, who was Bruce Jenner's second wife. To cut a long story short, a summer of nanny work turned in to eight years! Once I got used to living with celebrity families and travelling and living in Malibu luxury I didn't want to leave. For the first few years the Malibu lifestyle was really exciting because I'm from a really small town in Minnesota with only 123 people – talk about a culture shock! Once I moved to California I was rubbing elbows with celebrities in the grocery store, which was so exciting."
What's the Hollywood lifestyle really like?
"For the first few years it was a blast and everybody seemed to have a fancy house, fancy car and fancy clothes. There are beautiful beaches and Beverley Hills is very up-scale with giant mansions. All of that was great, but over time I realised that celebrities are just normal people too. I'm glad that I came to that realisation – celebs are just like you and me!"
Tell us about working for Bruce Jenner and his children?
"My days were filled with playing with the kids and hanging out with them. We'd go to the beach or I'd help them with their homework or take them to tee-ball practice. We just had fun in the sun!"
When did you start looking after the Kardashian girls?
"When I first started with Linda she was already divorced from Bruce Jenner, but I still saw a lot of him. He was a very active father. After about three years he got engaged to Kris and I started working on their wedding day! The boys (Brody, Brandon and Burt) were much older and didn't really need a nanny any more, whereas Kris had four children Kourtney, Kim, Khloe and Robert who still needed my help."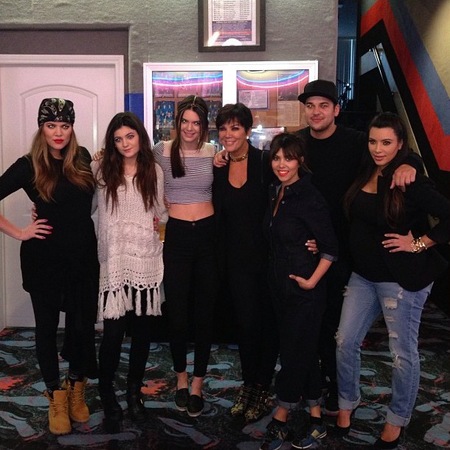 When they were younger did you think the sisters would be celebrities?
"Robert was only four when I started, Khloe was six, Kim was 10 and Kourtney was 12, so I just treated them like normal children. They were all beautiful kids and they lived right at the centre of the entertainment industry and a lot of their closest friends were celebrities. I thought they might grow up to be famous, but I never in my wildest dreams thought they would be international super-stars!"
Was there any sibling rivalry between the girls?
"They definitely had tiffs, but they were best of friends too. Kourtney and Kim were closest in age so they would fight about clothes and silly stuff like that. Robert and Khloe would fight about typical five and six year old stuff, like "tell him to stop touching me!" There was never a dull moment."
Why did you leave the family?
"While I was a nanny for Bruce and Kris I was also a student at Pepperdine University. I stayed on with the family for a couple of years after graduating, but I felt like I needed to get a 'real job' using my college degree. By this point I was in my late twenties and I felt like I needed to get a life of my own, meet somebody, get married and have kids. In the end I quit when Kris got pregnant with Kendall because I knew if I got attached to the new baby I would never ever leave! I just thought I better do this now or regret it later."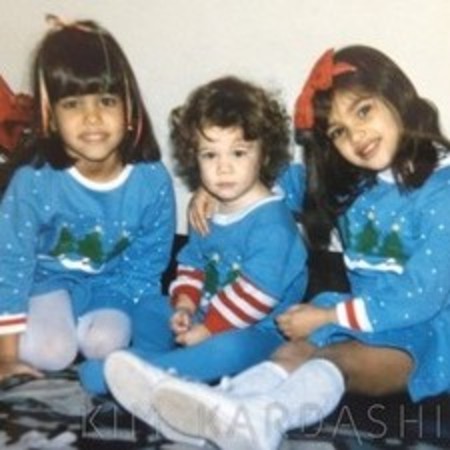 Did you feel very attached to the family?
"It was very hard for me to leave and I was in tears. I felt like I was leaving my own kids, but I knew I was making the right decision. I was a live-in nanny so I didn't get a whole lot of privacy and the kids would come to me with their problems. They got used to me looking after them all day, so it was perfectly natural for them to run to me in the night if they had a bad dream. The last few years that I was there I did get my own apartment and drive back and forth. I needed some breathing space!"
Do you think becoming reality stars with Keeping Up With The Kardashians was a good idea?
"I think there are pros and cons to the show. Obviously, it has catapulted them to super stardom and they'll be set for the rest of their lives. The problem is that they've opened their lives up to massive criticism and negativity. Had they not put themselves in the limelight they might have been able to avoid some of this drama."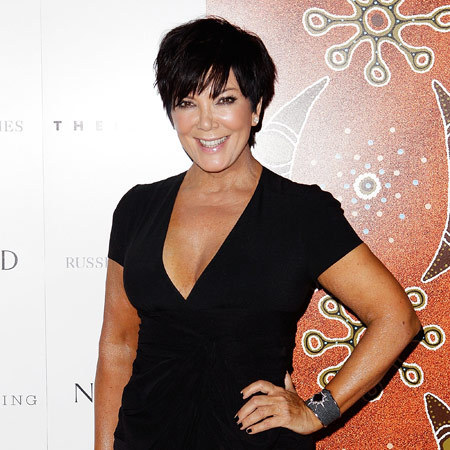 Is Kris the driving force of the family?
"Kris is the boss, manager and mastermind behind the show. Even as children they had the best homes, fancy cars, wonderful clothes and lots of food. They were very privileged and I think Kris wants to make sure they have financial security for the rest of their lives."
Do you ever miss them?
"I miss them terribly! We've fallen out of touch these last few years for many different reasons, but they're incredibly busy people now! I really would love to have a reunion with them and have lunch on each one of their birthdays every year. After I left I went back to visit about five years later and I had the chance to meet Kendall and Kylie. They were so adorable, just five and four years old, and they were wearing these cute little bikinis!"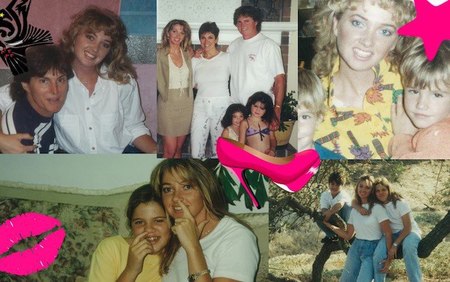 What made you decide to write your book now?
"People have been telling me for the last five years, ever since the Kardashians became superstars, that I should write a book. I'm a single mum of a six year old, so five years ago there was no chance I could have written a book. But two years ago, I had a bit more freedom and I started the writing process. Part of me pushed back the idea of writing a book because so many people wanted me to write dirt and publicly bash the family. I've always refused to do this and I wanted to find the right publisher who would let me focus on the fun stories and the happy memories. I appreciate beyond belief the opportunity I had to work for them whether or not they were famous. I didn't want to look back one day and have regrets."
Pick up Pam's memoir
Malibu Nanny: Adventures of the Former Kardashian Nanny
for £8.95 on
amazon.co.uk
.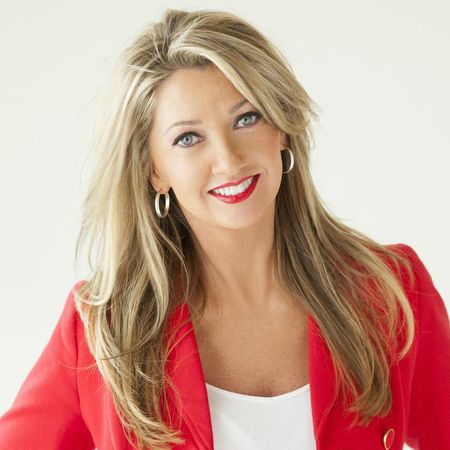 What do you think?
LOUIS VUITTON LAUNCH TRAVEL BOOKS
PRADA LAUNCHES SHORT STORY COMPETITION
THE TRUTH ABOUT CARRIE BRADSHAW BY CANDACE BUSHNELL