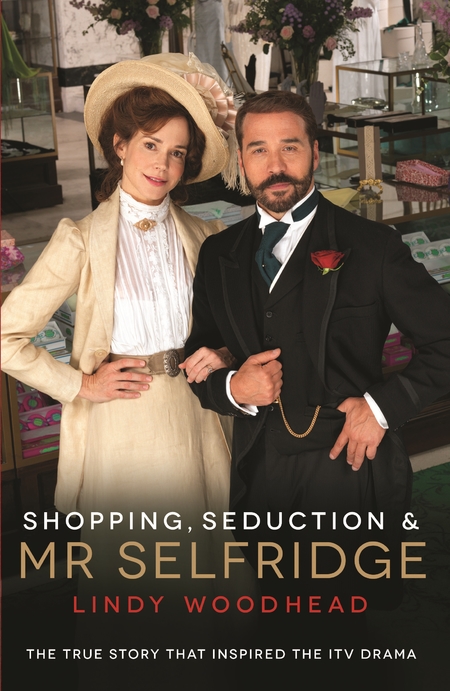 Biographer and Social Historian, Lindy Woodhead, only happened upon an unusual man called Harry Gordon Selfridge by chance. She was busy studying the letters of make-up visionary Elizabeth Arden, when she stumbled upon one of her pen pals and fellow horse-lover, Mr Selfridge.
But he was no ordinary American bloke. Having made his fortune in the US he travelled to London to build a department store like no other - something so grand, elaborate and customer orientated that Londoners at the time couldn't believe their eyes.
We caught up with Lindy to find out her thoughts on the hugely successful ITV series, Jeremy Piven and Mr Selfridge's shopping legacy...
How did you manage to discover so much juicy gossip about Harry?
He had a fascinating life, but one of the quickest ways to understand Mr Selfridge is to look at that building (Selfridges & Co. on Oxford Street, London) - it's such a feat of architecture and design. When I first decided to find out more about Harry there was very little written about him, so I started digging and discovered that Selfridges has a really fantastic archive. I spent days travelling too and from Norfolk by train and staying in little B&Bs, but I also followed leads back to Chicago. I write about glamorous people but my life isn't very glamorous!
What do you find most fascinating about Harry?
He was an American man who worked at a phenomenal company in Chicago and he bought all that passion, enthusiasm and power over to London. In 1909, London was arguably the world's most important and wealthiest city, but things were done here in a very slow and restrained way. We didn't have that same sense of scale. In the first episode of the series, screenwriter Andrew Davies cherry picked a line from my book where they talk about "All these innovations Mr Selfridge!" because people really were in awe.
What made Selfridges the ultimate department store?
It was the first department store built from scratch, it had flushing toilets, hot and cold taps, restaurants and ice cream...it was all so new and exciting.
Did you do a little happy dance when you got approached by ITV about a television series?
No author ever expects to have their work turned into a TV show, but it really was a dream come true. I always hoped when I started writing the book that his story would grip people, because it's a rags to riches and back to rags story. I thought someone might do a biopic film or a documentary, but when my agent got a call from ITV studios I think I let out a scream!
Do you think Jeremy Piven captures the spirit of Harry?
Well, it's a dramatisation of Harry Selfridges life so it's not rigidly sticking to the facts. But like any author who has their book optioned, I accepted the fact that my book would be taken, worked on and adapted to suit the screen. There are elements of the story that are completely created by Andrew Davies and the writing team, but the essence of Harry I think is very well portrayed by Jeremy Piven. Harry was utterly dynamic, quite naive in some ways, he wasn't hugely sophisticated but he was a brilliant retailer who'd travelled the world. Most importantly he knew how to put on a show.
Do you have any funny stories about the cast?
When I was first introduced to the cast by the producers, I met Grégory Fitoussi, the charming French man who plays window dresser Henri Leclair. He came over to me and we started chatting away and he asked me, "I have read your book but I cannot find me in it! Am I there or am I made up?", referring to his character. I did have to tell him that he is there in a very small and modest way, even though Harry bought over an American display manager and not a Frenchman. But he was a genius and Grégory seemed very pleased that his character was a genius.
Why are we all obsessed with period dramas?
I think it's a way of life we all dream about. If you went shopping at Selfridges you were waited on hand and foot, there was such a level of service that we just don't have any more. In 1909, you could go to the information bureau on the 4th floor you could book your steam tickets to go to America, organise flowers to be in your room on the ship, they would come to your home to do your packing for you. When you got to New York, they would organise tickets for Broadway shows and reserve you dinner tables. Only 15% of Londoners were on the telephone at this point, but in Selfridges you could get a phone delivered to your dinner table to make an urgent call. Incredible!
Harry's plans were so grand and elaborate...was he a little bit too ambitious?
In America they called him mile-a-minute Harry, but he was wildly extravagant, hugely ambitious and he dreamed big dreams. I think you do have to be a bit crazy to borrow that level of money to open such a massive shop, but he was a very rich man when he arrived in London. He could chat up bank managers and people were very impressed, but he definitely lived life on the edge.
How involved are you in the TV series?
I was invited to be their retail history consultant and I get to see the scripts and chip in. I'm not afraid to say if something needs changing or developing, sometimes they listen sometimes they don't, but they've become really good friends.
What is Harry Gordon Selfridge's legacy?
Well, firstly he left us this astonishing building that withstood two World Wars and secondly, he left an enduring total commitment to customer services and putting on a show. Lots of retailers are now going back to those great days when department stores spoiled their customers. 100 years ago you didn't need to go to a spa to be pampered you could go to Selfridges!
Mr Selfridge is out on Blu-Ray and DVD now, courtesy of Universal Pictures (UK). Pick up your
copy here
.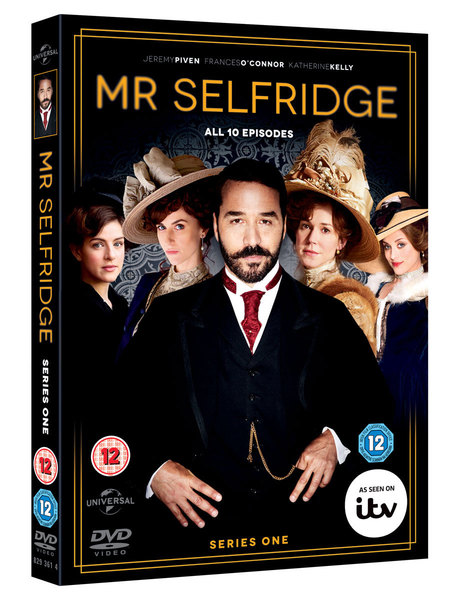 Are you obsessed with Mr Selfridge?
READ THE REAL-LIFE STORY BEHIND CALL THE MIDWIFE
MIC'S SPENCER MATTHEWS SIGNS BOOK DEAL
TOP 5 FEARLESS & FIESTY FEMALES IN FICTION