Hey ever gone into a
meeting
and thought, 'damn it! I've forgotten who the 8th king of England was and I really need that information"?
Didn't think so.
So, what did we learn from the crippling horror that was the exam period?
THE POWER OF LISTS
Like the revision timetables of our youth, lists give us untold comfort.
Before even having to do any work, you feel like you've achieved something.
And yes, we write things we've already done just to cross them out too.
Lists can also lead you to
use your skiving time far more wisely...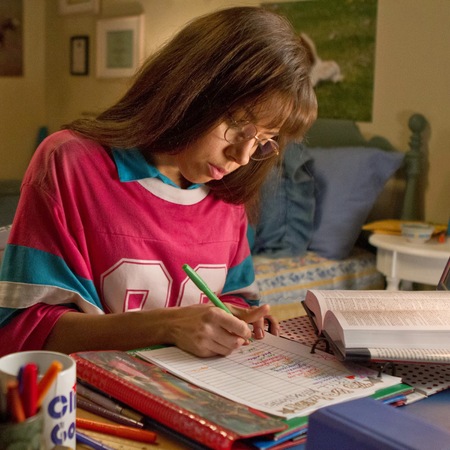 STATIONARY STILL RULES
Of course, no list would be complete without multicoloured pens and
excellent notepads
.
Highlighter companies will never go out of business.
What horrible, boring business article hasn't been much improved by colour-coding?
LATE NIGHT CRAM SESSIONS: NEVER GOOD, SOMETIMES NECESSARY
Left something incredibly important until the last minute? Use
your precious sleep hours
to get it done.
It will not be the best version it could be, you should not do it again, but hey - it's done.
The dog ate your homework never worked and unless your
'train was delayed'
forever
you're screwed.
ALWAYS, ALWAYS PEE FIRST
No one wants to leave an
important work meeting
because they need the toilet.
Equally, attempting to say sensible things with a full bladder will not go well.
BLAGGING
Although we don't advise going into a meeting knowing only how to say, 'at the weekend we go to the swimming pool', the blagging skills you learn in your language oral exams set you up like nothing else.
Any thing else you've learnt from school that actually comes in handy? Writing the answers on your thigh just doesn't work any more.
Tweet us
@handbagcom
5 ALTERNATIVE WAYS TO GET TO WORK IN THE MORNING
HOW TO WRITE THE PERFECT COVERING LETTER
MORE LIFE LESSONS