We knew we were in for some serious dramz this week, after seeing
the teaser for last night.
So we turned on Made In Chelsea as prepared as we could be for some monumental stupidity from
Jamie Laing
.
He did not disappoint.
He kicked off the show sharing a "snobby doggy walk," as Phoebe later described it, with Lucy Watson.
The pair were almost as small and cute as all the miniature dogs running around.
Cut to the King of Smarm and a discussion of loyalty and "morals" with his good pal Prudders - There aren't enough black pots in the world...
After finding out that Jamie and Lucy have in fact slept together for a second time
Spenny
explained, "I'm not angry I'm just never going to trust him."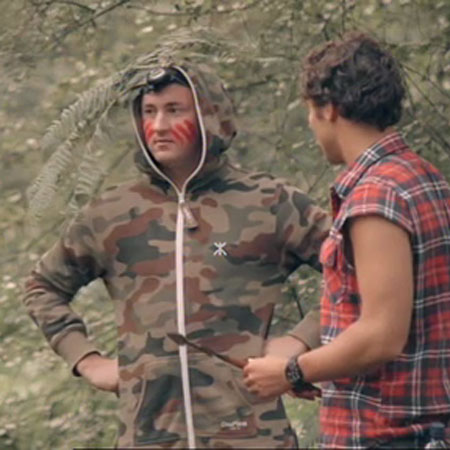 Queue obligatory lolz boi's trip away (around five metres from the girls' impromptu jaunt to a country spa).
As that lads were rinsing Jamie and pointing out the obvious, when he said, "This can't happen, she's Spenny's ex"
"It already has happened."
Thanks Andy.
And that was when things really took a turn for the idiotic.
Following on from one of Phoebe's killer displays of ruthless bitchiness, she decided to recruit Louise to gatecrash the camp site AT JAMIE'S REQUEST.
Then we got to see how two very drunk young men deal with things.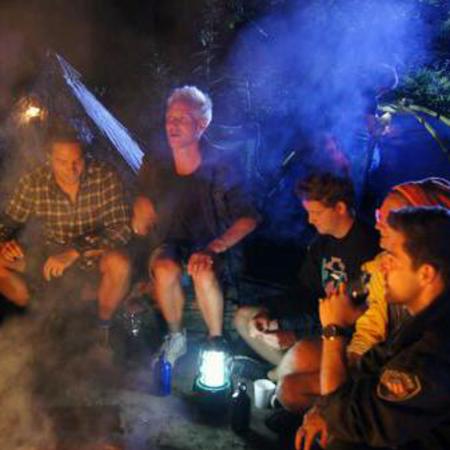 Andy: Highly put out by Louise's arrival, told her in no uncertain terms she shouldn't be there...time for bed. How "ferocious".
Jamie: Mouthed "I love you" to Phoebe and declared he will "prove" to her that all his eggs are in her basket...romantic.
Oh Jamie could you get more absurd?
Oh wait, yes you could have called Lucy at 3am on the same night.
*Pause to face palm."
So at this point we had Lucy crying, Phoebe plotting and Jamie...nursing a very sore head.
Back in London it's time for Andy Jordan to have his first gig -
yep he's a singer now.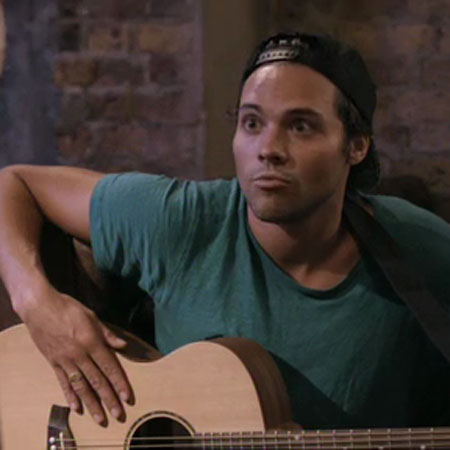 After a chat with Binky - the centre of all peace and harmony on the show - Jamie maked his decision: Phoebe.
Why? "Spencer Matthews baggage."
So that's all sorted then right? What's that Fran? PHOEBE IS ON HOLIDAY WITH HER BOYFRIEND?!
And just like that Jamie realised, "I don't have [Lucy] and I don't have [Phoebe]."
Awkward.
The show ended on a final flourish from the major of hypocri-city Spencer, who threw a drink in his young friends face, for - you guessed it - not being honest.
Take a look at Jamie trying and failing to talk his way round one of his many mistakes:
MADE IN CHELSEA SERIES 6: LUCY AND PHOEBE FACEOFF
OMG ANDY JORDAN'S SONG IS ACTUALLY NOT BAD!
MORE TV AND CELEB GOSSIP