Health food delivery service
The Detox Kitchen
has just launched a Green Goddess Package inspired by Rosie Huntington-Whiteley's
green juice detox
.
The five day cleanse is full to the brim with nutrients and 'superfood' ingredients to get you feeling fabulous as quickly as possible.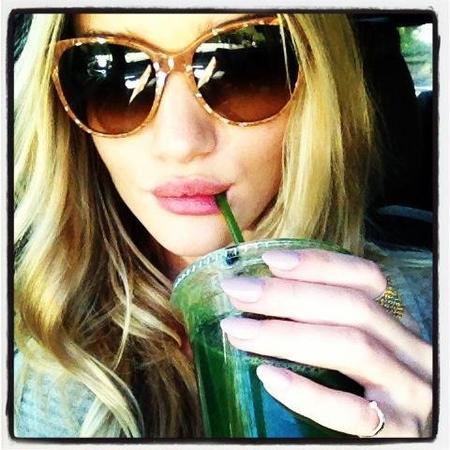 The package contains three vegetable juices, three daily wheatgrass shots and three snacks all made using 80% green vegetables, 10% fruit and 10% nuts and seeds - perfect for flushing toxins, improving skin, increasing energy levels and reducing stress.
Also included is a supplement pack including acidophilus (a potent probiotic which works wonders for your digestive system), psylium husk (a powder that helps to cleanse your body) and Chlorella (a natural detoxifier and a favourite of Miranda Kerr for keeping hair, nails and skin in check).
Celebrities like Pixie Geldof, Henry Holland, Agyness Deyn, Elle Macpherson and Jo Wood are all fans of
The Detox Kitchen
, but with prices starting from £29.99 (for a Vegan package) and £35.99 per day for the Green Goddess (or Green Booster) package it's certainly not for everyone.
To book click here.
Do you want to try the Goddess package?
Leave a comment below to
be in with a chance of winning a £100 goodie bag
.
TASTY TWEETS: OPRAH WINFREY'S HEALTHY FRYER
TASTY TWEETS: ROSIE HW ENJOYS ORGANIC PAPAYA
ROSIE HUNTINGTON-WHITELEY SHOWS OFF JEANS IN TOPLESS PHOTO