Every girl dreams of becoming a princess, so when 'commoner'
Kate Middleton
married Prince William last year we all felt like she was making our dreams comes true.
But if you've got your sights set on Prince Harry there are a few things you might want to consider first.
Becoming royalty may seem like a fairy tale but it's anything but an easy ride, and we're not just talking about getting on with the Queen.
Imagine having your bank account thrown open to public scrutiny at every available opportunity. Just a few days ago Australian Vogue reported that Kate spent a staggering £102,379 on beauty treatments and clothes in the last year alone.
According to reports, Kate's spent £8,000 at stylist Richard Ward's hair salon in Sloane Square in the past year. Her treatments of choice include regular blow dries, organic colour treatments every six weeks and Keratin infusion extra moisture treatments. No wonder her hair looks so good!
Other expenses that the Duchess supposedly has include £7,000 per year on spray-tans and £35,000 on designer clothes, which Prince Charles has offered to pay for out of his personal household budget.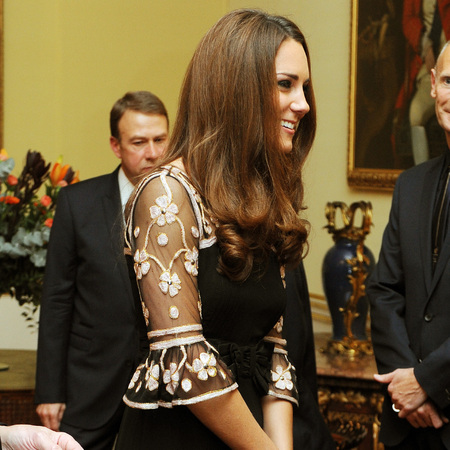 Despite the perks of the job, it's important not to underestimate the hard work that Kate puts in behind the scenes.
She's the patron of three charities, Action on Addiction, East Anglia's Children's Hospices (EACH) and The Art Room and she represents the interests of The National Portrait Gallery and The Scout Association.
She is required to attend hundreds of public and private events throughout the year and be on her A-game at all times. Imagine, not being able to drop a smile or ditch a party because you've got a headache. She can't
always
be in the mood to make small talk and greet small children!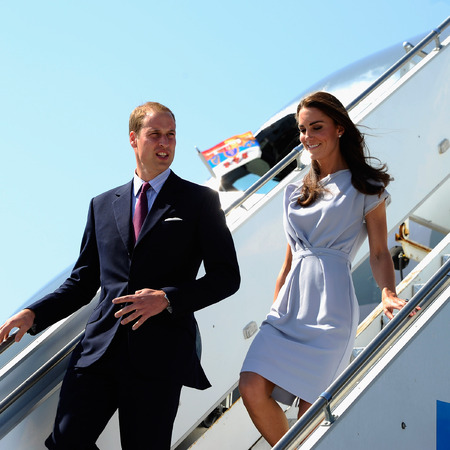 Even the most minor royals are required to attend a certain number of engagements, as well as making sure they're seen at all the right (and more importantly, not the wrong) places.
We're pretty sure there are some nights when Kate would rather watch The X Factor or go out for a quick meal with her mates, but her life comes with massive responsibilities that she can't ignore.
If you don't like being told what to do, where to go and what to say it's probably time to reconsider a royal hubby because this is one family that doesn't tolerate mistakes.
Even behind closed doors Kate can't always relax with her hubby's family. We reported back in June that Kate is required to curtsey to 'Blood Princesses' Beatrice and Eugenie if Prince William isn't in the room. But it gets more complicated when Prince Charles and Camilla are thrown into the mix. If Camilla is alone she has to bow to Kate because Prince William out-ranks her, but if Prince Charles is present he out-ranks his son so Kate must bow to Camilla instead.
We don't know how Kate keeps track!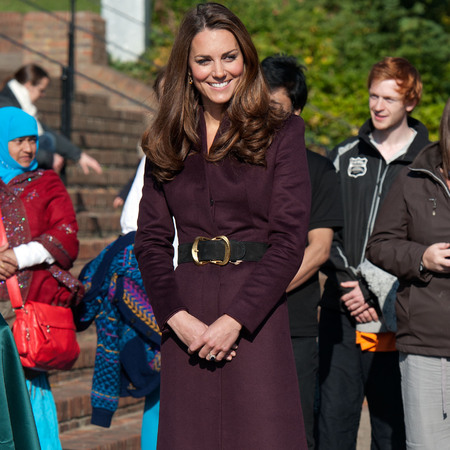 Privacy is not a common word in the royal vocabulary. Just look at Kate and Wills, after a very public wedding the couple couldn't get the press to leave them alone to enjoy their honeymoon and topless photos of Kate sunbathing were soon splashed across the European press.
So, if you're planning on joining their ranks you're going to have to get used to everyone wanting to know your business, and the press going to extraordinary lengths to find it out.
And you better fess up to any skeletons in your closet (one night stands, drunken photos, run-ins with the police) because if you don't tell your royal beau the press most definitely will.
Of course there are plenty of advantages to becoming the next people's princess (just think of the wardrobe space in Buckingham Palace!) but it's definitely not a job for the faint hearted.
Then again if we can juggle work, men, family, friends and everything else in our lives, then becoming a Windsor should be a piece of cake. Right?
What do you think?
ENJOY A BEDROOM MARATHON (AND NOT A SPRINT)
TOP 5 FIRST DATE TABOOS
MAKE HIM TAKE DIRECTION IN THE BEDROOM