Katherine Heigl: men expert
Hollywood actress Katherine Heigl has admitted she's an expert in men.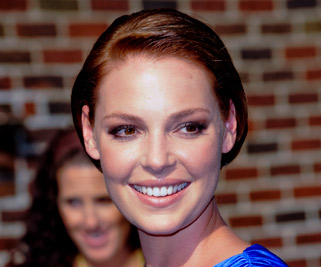 Katherine Heigl has revealed her area of expertise, men. "I know way too much about men and now, thanks to The Ugly Truth [her new film], the world will too," Heigl told Parade magazine. "Look, it's no great surprise to me what's going through their brains and it's not about the L-word but the S-word. Guys are much more obvious than they think they are. I don't know why all women don't know this, but I think it's because we just don't want to believe that about guys. We want males to be better than they really are. How long have we evolved and we still have the same desires. It's not bad. It's predictable. I like predictability because I know what I'm getting into."