Long-time champions of be-yourself-beauty,
Illamasqua
are inviting us to banish imperfections and embrace what is naturally ours.
Highlighting the one absolute beauty truth, no one is perfect nor the same, the creative brand are helping us to highlight our freckles, work our beauty spots and flatter our scars with their latest collection.
The I'm Perfection line includes a vivid pink lipstick, intense green lipgloss (yes, green has gone glossy), precision ink (for face, body
and
nails), three powder blush duos and a shiny new blush up brush.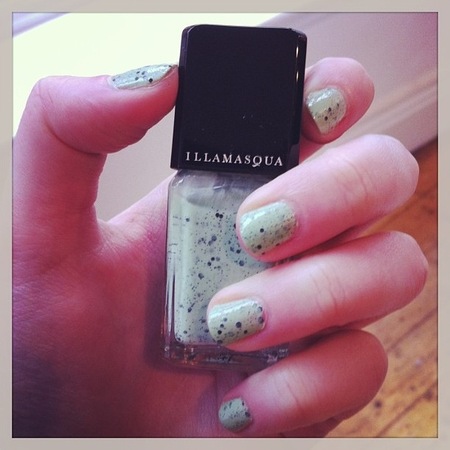 The limited edition speckled nail varnish is our pick of the collection though. In nude, blue, green, pink and lilac, they're inspired by fragile freckles and the unique markings of bird eggs – and they're so easy to apply.
Illamasqua's I'm Perfection launches on 31 January.
Do you like the look of this collection? Leave a comment below to
be in with a chance of winning a £100 goodie bag
RIHANNA TO FRONT NEW CHANEL CAMPAIGN?
NAIL ART: CELEBRITIES ROCKING BOLD AND BEAUTIFUL NAIL DESIGNS
BEAUTY BAG: MAC'S YEAR OF THE SNAKE COLOUR COLLECTION