Scrunchies? In the words of Cher Horowitz..."eww".
Cressida Bonas
was spotted out on date night with her boyfriend Prince Harry sporting none other than a black scrunchie, which may or may not have been satin.
We all remember the days of scrunchies; they usually accompanied our school uniform or ballet kit.
She's known within her aristocratic circles for her off beat, not-so-royal style.
Hey, we're all for shopping somewhere other than Reiss but as far as scrunchies go, we're not sold.
So what other nineties hair styles have celebs (unfortunately) been reviving?
1. Miley and Rita Ora's multi-buns
There were a lot of reasons to avert your eyes from Miley Cyrus' VMAs performance and her hair probably comes quite far down on most people's lists. That said, those mini buns are just not a good look.
Rita Ora was playing around with a similar look
at Paris Fashion Week and despite being mostly hidden by a lace veil we could still see it and were not loving it.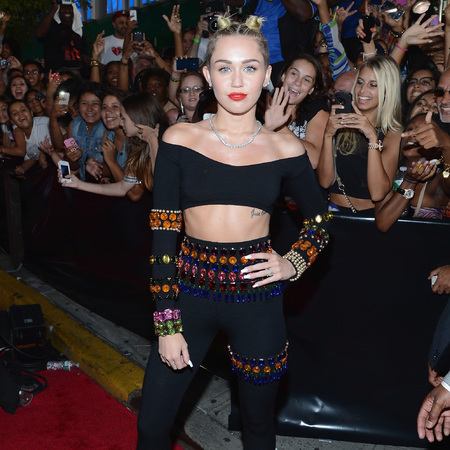 2. Rihanna's Mullet
Rihanna's had more hair transformations than most but her most recent has to be one of our least favourite. Really RiRi, a mullet? She's admitted
Princess Diana is her unlikely style icon
but is she harbouring a secret appreciation for Pat Sharp?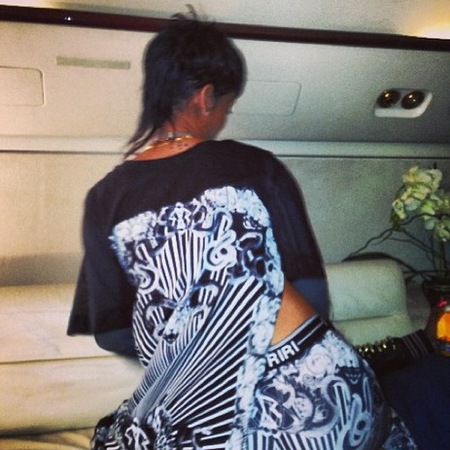 3. Katy Perry's slicked back pony
When your hair hurts you know you've tied it too tight and just looking at some of Katy Perry's high ponies gives us a headache.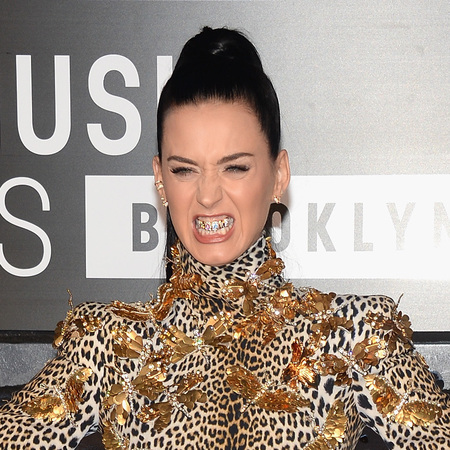 4. Dakota Fanning's straight straight hair
It may be partly because she's one of the world's most famous child stars, but every time we see Dakota Fanning we come over all parental and just want her to get her hair out of her face! The young starlet is probably too young to be accused of bringing a nineties style back, but for those who do remember...Her poker straight, middle parted mop has a distinctly All Saints vibe about it.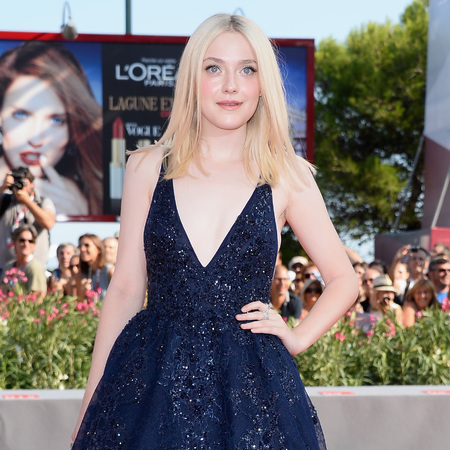 MILEY CYRUS'S CROP VOTED WORST CELEBRITY HAIRCUT
LYDIA BRIGHT BRINGS BACK THE BALLERINA BUN
KATIE HOLMES SWAPS STRAIGHT HAIR FOR SEXY CURLS