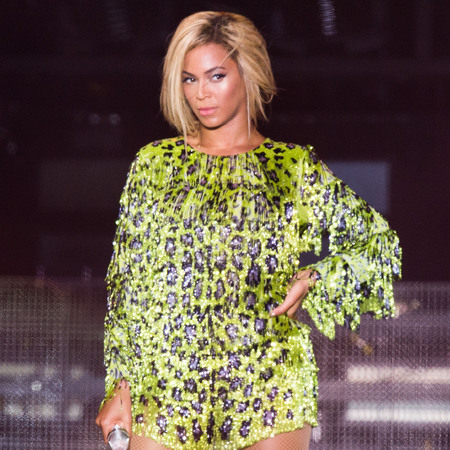 What better way to show off an awesome new haircut than at an open air concert in front of thousands of people!
Beyoncé
wowed the crowds at Virgin Media's V Festival last night in a huge selection of sparkly outfits, including a blue sequinned catsuit, a plunge-front white dress and a black embellished leotard, but it was her new choppy bob hairstyle that was the real star of the show.
Queen B fooled us into thinking she'd gone for the chop last week after posting
this snap
of her blonde pixie crop, but the mother-of-one obviously couldn't resist the lure of some short choppy extensions.
Bey's new straight asymmetrical blonde bob really frames her face. Plus, it looks great when she's swishing it about during all those complicated dance routines.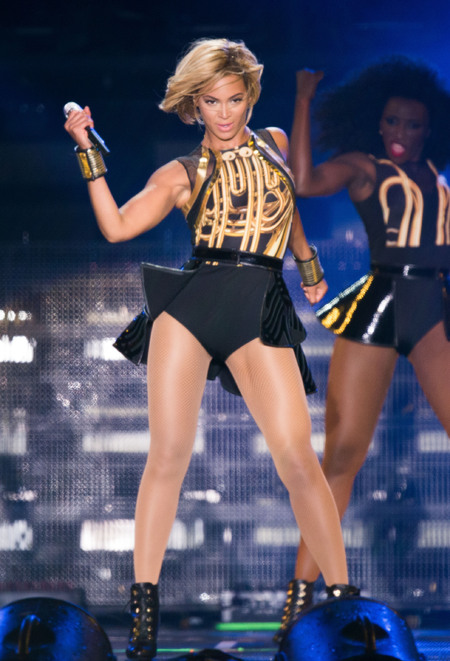 Hair dressers across the land prepare for the onslaught of women asking for 'The Beyoncé'...we reckon it's going to be huge!
Take a peek at this fan video of Beyoncé performing live last night at Hylands Park in Essex...
What do you think of Beyoncé's hair?
RIHANNA STRAIGHTENS CURLS INTO SLEEK PIXIE CROP
BEYONCE'S SHORT HAIR CUT INSPIRED BY VOGUE SHOOT?
LYDIA BRIGHT SHOWS OFF RETRO UPDO WITH 50S PIN UP HAIR