Rihanna
has been working an iconic red lip look created by MAC Cosmetics, while hitting the stage on her Diamonds world tour.
Loud, proud and using the RIRIWoo lipstick from her debut MAC makeup collection, Rihanna's pout is set to go down in the history of classic red mouths.
So how does she get it so sultry?
It's a mix of these three lovely products...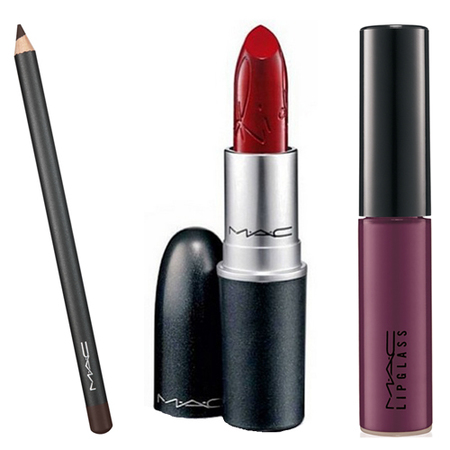 Start by lining your lips in the MAC Vino lip pencil, to create definition and ensure a perfect shape.
Then fill in your colour with the bright and bold RIRIWoo red lipstick.
For her 5th and 6th acts, Rihanna went for a slightly deeper and darker look, by dabbing the MAC Lipglass in Rebel over her already red pout.
So what do you think? Will you be trying out Riri's red lips?
THE HISTORY OF THE RED LIPSTICK
FIRST LOOK: RIHANNA REVEALS NEW MAC LIPSTICK
RITA ORA CHANNELS GWEN STEFANI FOR 90S BEAUTY