So we assume you all know by now that
Jessie J
did indeed shave all her hair off for Comic Relief last night!
But what you might not have heard are her reasons for wanting to get involved and do something so, well, dramatic.
Yes, obviously it was a good cause and she's an awesome person. But would everyone shave their head for charity?
"This programme [Red Nose Day] started when I was born," Jessie said on the BBC last night.
"[I wanted to] shock people. I wanted to do something that wasn't going to last five minutes. And it's fun."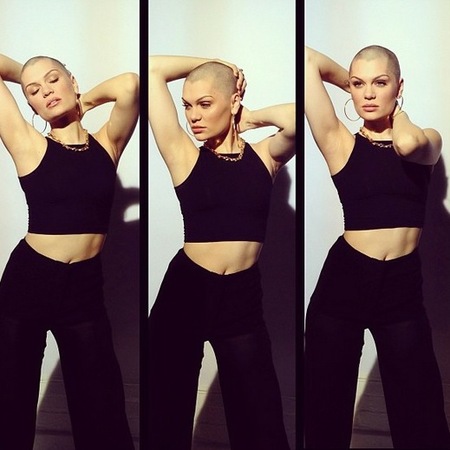 But while the singer seemed jovial about her new bald look, she got emotional later on after revealing what she felt while talking to a victim at a sex trafficking and abuse charity.
"I can't even begin to comprehend how a child should feel like that. I think of the family members that I have that are a similar age and the thought of them thinking that they don't belong, that they are all alone...
"I've never been abused. I've nothing to be afraid of. Shaving my head is the smallest thing I could do to give back."
So what do you think? Should more people take a leaf out of Jessie's book?
Red Nose Day raised a record £75 million last night, but you can still add to that by donating at
www.rednoseday.com
.
HAIR HISTORY: JESSIE J BEFORE RED NOSE DAY HEAD SHAVE
FIRST LOOK! JESSIE J SHAVES HEAD FOR COMIC RELIEF
JESSIE J PLANNING TO GET A HEAD TATTOO?