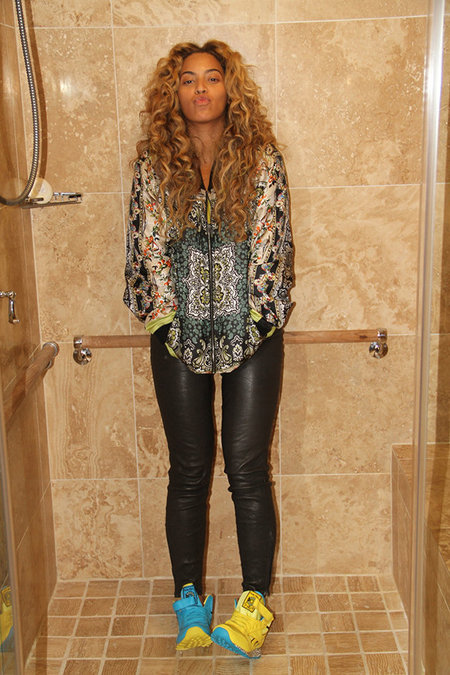 Beyoncé
has been posing in the shower! But before the Internet implodes at the news, we'd like to point out that she's fully clothed.
Not just clothed but working an impressive mix of leather, print and neon no less.
As if her statement getup wasn't enough, Bey was also went make-up free for the pout perfect snap.
Flawless skin and beautifully curled tresses, what's not to love?!
Check out the gallery below to see more celebs championing barely-there beauty…
So, are you loving Beyoncé's look here? Leave a comment below to
be in with a chance of winning a £100 goodie bag
FASHION WEEK: LILY ALLEN WORKS COMEBACK BEEHIVE IN PARIS
NICOLE SCHERZINGER VAMPS UP FOR GOTHIC BEAUTY SHOOT
BEAUTY HOW-TO: ADELE'S OSCARS SMOKEY EYE & DAY-TO-NIGHT POUT