Trust us, the person who told you organising a hen do was easy is a liar. In reality, trying to get a group of 20 women in one place, at one time, in the right mood, in the right clothes, while mixing the whole situation with alcohol...it's a recipe for serious migraines.
But once you get past the initial stress, the actual party should be a hoot and a half, especially if you're prepared with all the frilly pink and slutty bridal accessories that all brides secretly want (even if they tell you otherwise)!
Here's out pick of the 5 accessories you need for a hen party. It's not optional...
1. Sashes, badges or co-ordination outfits
How else are you going to find your party in a crowded bar or nightclub if you're not wearing a neon-pink sash? They're cheap and practical so you really shouldn't leave home without one. Plus, kind barmen, flirting ladies, obvious hen party connection = free shots.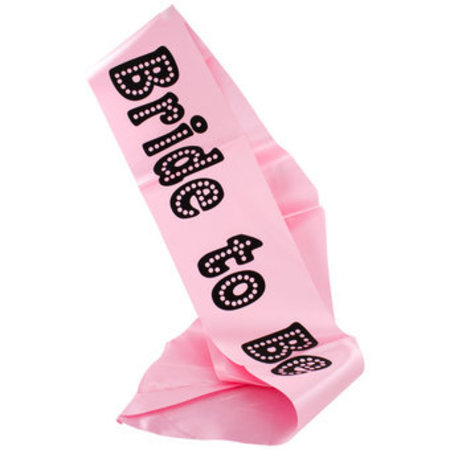 MissBehave Bride To Be Pink Satin Sash, £1.99,
HenNightHQ.co.uk
.
2. Sparkles and sequins
Plastic tiaras and crowns will seem completely ridiculous pre-cocktails, but post cockatils they will make you feel like Cinderella in a slightly shorter dress. Make sure the bride has the Katie Price-style crown and hand out mini crowns as dare prizes or during a 'how well do you know the bride' game show round.
3. 'L' plates and faux veils
Even if your best mate wants a classy and sophisticated hen, she'll still enjoy sipping mimosas draped in an 'L'plate and wrapped in a trashy looking veil. It's the perfect excuse to be silly!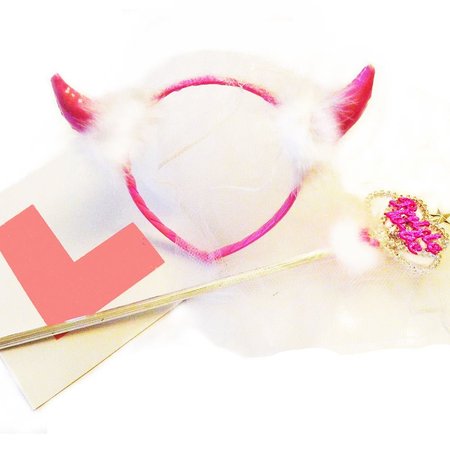 Pink Bride To Be Set, £3.97,
HenPartySuperstore.co.uk
.
4. Something penis related
Shot glasses, whistles, straws, chocolates and ice cube moulds - no matter what product you fancy they're out there at very cheap prices. Our favourites are the Rainbow Willy Straws (10 Pack), £2.49, from
Hen Night HQ
and the Glow In The Dark Willy Hoopla, £5, from
Ann Summers
. Ridiculously silly, but oh so fun when you've had a glass of wine or two.
5. Dare and question cards
Playing games is a great way to get people laughing and bring different groups of family and friends together. Ann Summers' 'How Well Do You Know the Groom' game is one of our favourites and it's easy for bridesmaids to slip into their clutch bags.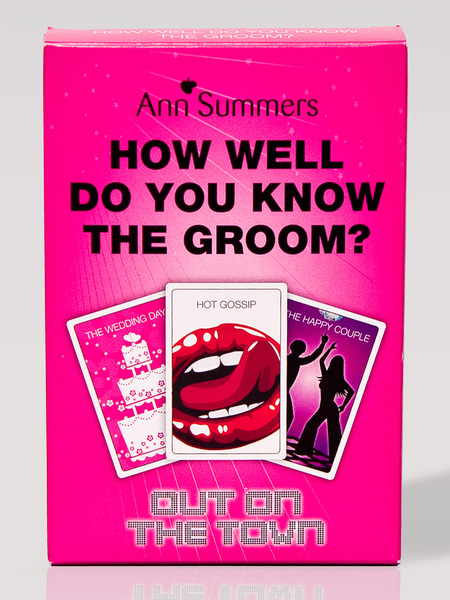 How Well Do You Know You Groom Quiz Cards, £5,
AnnSummers.com
.
Your idea of hen do heaven or wedding hell?
Leave a comment below to
be in with a chance of winning a £100 goodie bag
.
THE PERFECT PROPOSAL UNWRAPPED
5 OF THE BEST BRIDAL BEAUTY PRODUCTS
SEASONAL WEDDING FLOWERS: SUMMER