Kelly Brook
may not be wearing many clothes for her stint with French cabaret Crazy Horse, but the same can't be said for her make-up.
Sharing a snap of her stage beauty on Twitter, there was no denying Kelly is having to pile on the cosmetics for her new role.
Bronzer, think liner, metallic eye shadow, heavy brows and a bold red lip are combined to create one heck of a vamped up look.
But it seems she is taking good care of her skin off stage, tweeting a second pic of her make-up free and flawless as ever.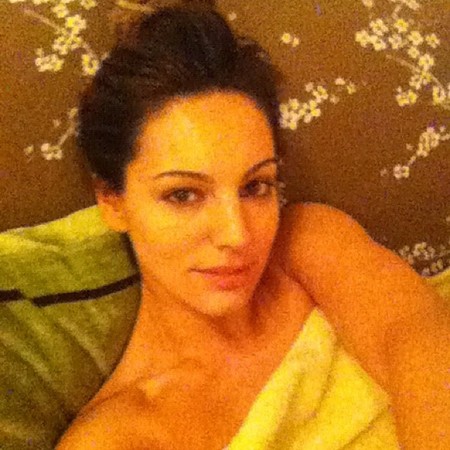 We think you'll agree she works the barefaced look pretty well?
What do you think of Kelly's stage make-up? And how amazing does she look without make-up?
Comments below, please!
CAROLINE FLACK WORKS A NEW SIDE FRINGE
KIMBERLEY WALSH WORKS BERRY LIPS
TOP 5 FIERY LIPSTICKS FOR BONFIRE NIGHT