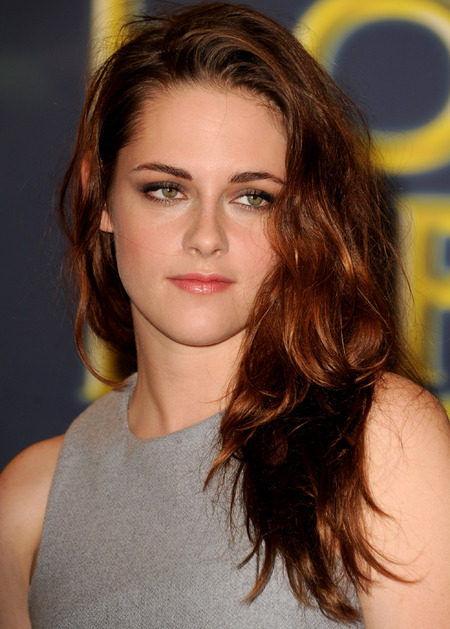 Though
Kristen Stewart
's hair quite often looks like it needs a good old wash, we couldn't help but gush about it today, while she announced Jodie Foster as the recipient of this year's Hollywood Foreign Press Association Cecil B. DeMille Award.
Looking groomed, glossy and full of shine, it was the colour that caught our eye while glistening under the spotlight.
More vibrant than usual, Kristen's shade of rich chestnut complimented her skin and make-up perfectly, while her Bec & Bridge dress helped nail understated chic.
Kristen - we're officially fans of today's hair!
KRISTEN STEWART DOES GREY GLAMOUR IN BEC & BRIDGE
MOVEMBER CELEBRITY TASH OF THE DAY - TOM SELLECK
NICOLE SCHERZINGER CAUGHT IN ASDA UNIFORM