We watched
The Hunger Games: Catching Fire
and, as much as we loved all the action and
Jennifer Lawrence
being very hardcore, we were also a bit distracted by all the hair and make-up.
Not to mention the costumes when they made appearances in the Capital.
There was
Candy floss coloured hair
from eccentric Effie and talk show host Caesar.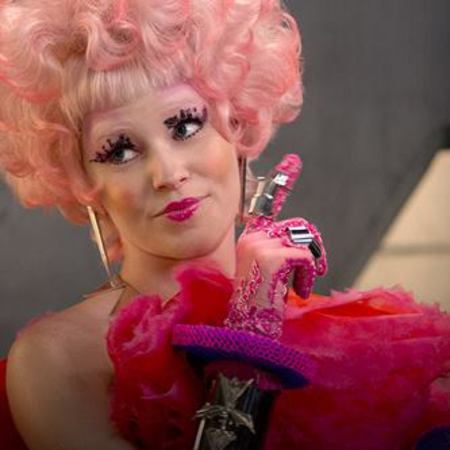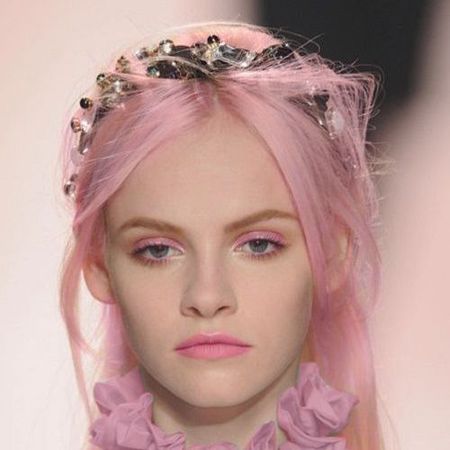 Not only that, we couldn't help but notice a particular
eyebrow trend
we've spotted on the runways.
Stanley Tucci's character was sporting some serious purple eyebrows, which reminded us of Chanel a few years back and Pearce Fionda for SS14.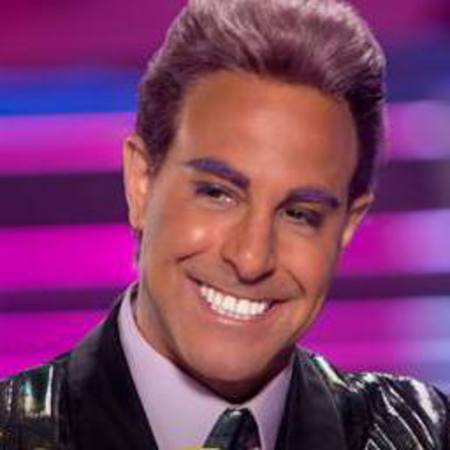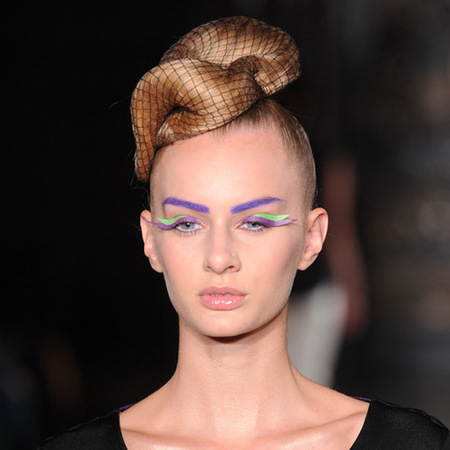 If that wasn't enough there's the array of
braids
our heroine Katniss rocks throughout.
If you're a fan of a plait, you're going to want to take notes during this film.
The Presidents daughter even starts wearing her hair in the super-plait. It's that good.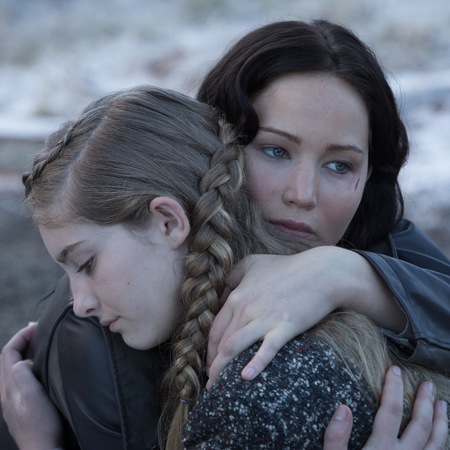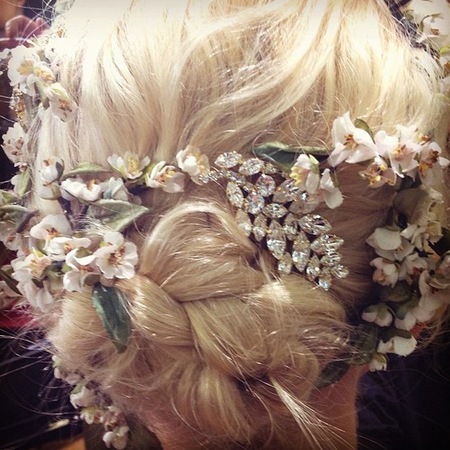 Another more daring look was Jen Law's very
red eye shadow
- reminiscent of Gucci AW13.
Also, we don't want to go on but, take a look at that hair.
We thinks we see another braid.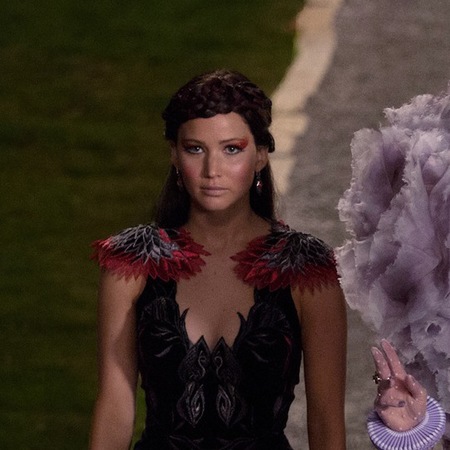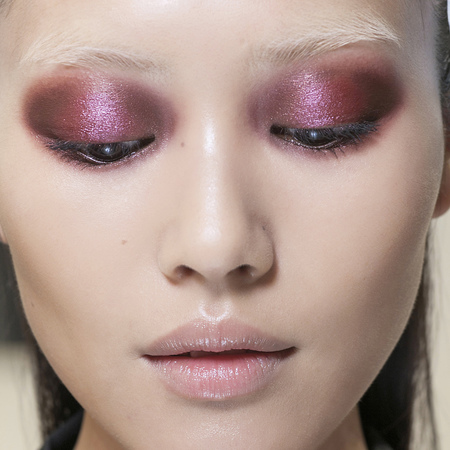 And, not exactly beauty but, we have to give a shout out to the amazing dresses - one of which was an actual Alexander McQueen beauty.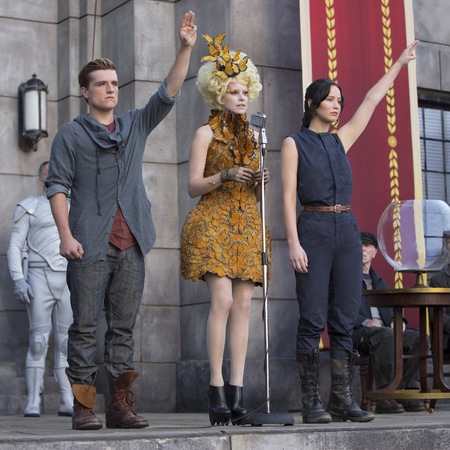 JENNIFER LAWRENCE REVEALS PIXIE CROP HAIRCUT
JENNIFER LAWRENCE'S TOP 10 HILARIOUS MOMENTS
MORE IN BEAUTY