Looking for a way to support the men in your life though
Movember
? Preferably with something that doesn't involve a suspect stick-on tash?
Then sit down and say hello to our two-step guide to a Movember manicure courtesy of Andrea Fulerton Nail Boutique.
Using the Andrea Fulerton Nail Boutique bright white polish and Judy Dot & Flick products, the beauty pros have created some quirky nail art designs to get us in the spirit of fundraising facial hair.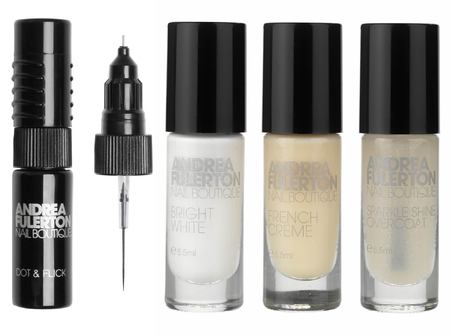 Check out their steps below and tell us how you get on!
"
Step One:
Paint a thin coat of the Bright White shade in order to give the Movember design a base
Step Two:
Starting in the centre using the flicker on the Dot and Flick, paint a small circle to create a centre point and then working outwards to create the moustache shape. Gently fill in the outline and touch up where needed.
TIP: Think of the moustache like lips and then add flicks at the end!"
Like the look of these Movember nail designs? Will you be attempting them at home?
NAIL HOW-TO: GLITTER TIPS WITH FRONTCOVER
#FOLLOWFRIDAY: THE MAKE-UP ADDICTS WE LOVE THIS WEEK
MORE BEAUTY NEWS